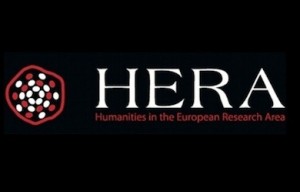 Postdoc, 38 hours per week (1,0fte), in the HERA Joint Research Program Printing the Past. Architecture, Print Culture, and the Uses of the Past in Modern Europe.
This project examines the relationship between architecture, print culture, and uses of the past in modern Europe and beyond. Looking primarily at architectural debate from late 18th to early 20th century, we study the ways in which new notions of the past were negotiated and constructed through architecture. This negotiation took place not only in stone but on paper, not least in the illustrated press emerging from the 1830s onwards, spreading architectural texts and images to new audiences in Europe, European colonies and USA. By means of hitherto neglected historical material, PriArc studies the preconditions of architectural culture in the contemporary world; an urgent task, it seems, at a time when Europe's built environment is being rapidly reconfigured, both as a physical structure and a mediated environment.
Based at the Oslo School of Architecture and Design (AHO), this multidisciplinary humanities project involves researchers from Leiden University, Ghent University, and University College London, as well as designers and curators from Victoria & Albert Museum/Royal Institute of British Architects, London; Musée d'Orsay, Paris; Museum of Cultural History at the University of Oslo, and the digital media lab Factum Arte based in Madrid/Bologna.
The postdoc in this program will be based in Leiden, and will investigate, together with prof. dr Mari Hvattum (Oslo, P.I. of the program), prof. dr Caroline van Eck (Leiden/Cambridge) and dr Alice Thomine (Musée d'Orsay) the role of the Paris Ecole des Beaux-Arts.
S/he will chart how the paper and built reconstructions of Graeco-Roman buildings the main issues addressed in this HERA program play a role:
– transformation of the architectural canon and its implications about the question whether architecture should embody universal principles or is contingent on time and place
– the polychromy debate and its ramifications/transformations into a debate about the origins of architecture
– the aims and methods of architectural history
– the transformation in the classical style that takes place in the envois and designs.
The candidate
We are looking for an architectural or art historian specialized in 19th-century European architecture. The candidate must have an affinity with the theme of this research project, as is evident from publications, conference papers and teaching topics. Good French reading and speaking fluency is a requisite. The candidate must be a team player, who is ready to play a substantial role in the research and teaching of LUCAS.
Tasks
To conduct research in the archives of the Ecole des Beaux-Arts and Musée d'Orsay in Paris;
To prepare and submit research output for publication in peer-reviewed international journals;
To write a monograph;
To organize one of the projects workshops, to be held in Cambridge or Leiden, and to curate a web exhibition
To take an active part in the various activities of LUCAS
Requirements
Ph.D. degree in architectural or art history on a relevant subject, obtained after 2010
Good knowledge of French
Excellent knowledge of English, both oral and written
Clear affinity to the project's topic
The ability to work independently but at the same time being a strong team player
Appointment
The successful applicant will be appointed according to the terms of the Collective Labour Agreement of Dutch Universities ( CAO Nederlandse Universiteiten), for a period of three years (38 hours per week).   The gross monthly salary will range, depending on qualifications and experience, between € 2.744,- and € 3.755,- based upon a full-time appointment according to salary scale 10. The successful candidate will be expected to start between November and December 2016.
Further Information
More information on the project may be obtained from the project's coordinator, prof. dr Caroline van Eck (c.a.van.eck@hum.leidenuniv.nl)
Application
Applications should be submitted by October 30, 2016 at the latest. Applications should be sent to:  c.a.van.eck@hum.leidenuniv.nl.
Interviews are expected be held in early November 2016.
In order to apply, the applicant must submit the following:
Cover letter;
Curriculum vitae;
Major writing sample;
Research plan of no more than 2000 words;
Name and contact details of two referees.