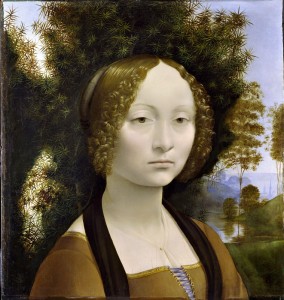 Internships in the Museum Profession at the National Gallery of Art provide institutional training to students interested in pursuing a museum career. Working closely with professional staff at the Gallery, interns participate in the ongoing work of a department, complete a project or a discrete portion of a larger project, and attend a weekly seminar that introduces the staff, departments, programs, and functions of the Gallery. Possible placements are in the conservation, curatorial, design, and education departments.
Eligibility
Although consideration will be given to students with a spring 2013 undergraduate degree, preference will be given to applicants who are enrolled in a graduate program or are recent MA, MFA, or M Arch graduates (degree must have been received no earlier than 2012). Applicants from all backgrounds are encouraged to apply. This is an international program. If you are accepted into a program, the Gallery will assist you with the required visa paperwork.

Terms
Interns are in residence at the Gallery from September 16, 2013, to May 16, 2014, and work full time. Interns receive a stipend of approximately $26,000 that is subject to all applicable taxes
Application Timeline and Procedures
January 25, 2013

Deadline for application packets. Send the application form, your full résumé or CV, a writing sample (approximately 20 pages, including footnotes or endnotes, bibliography, and images), and one copy of official transcripts from each undergraduate and graduate institution attended to our mailing address. Applications received after this date will not be considered.

February 1, 2013

Semifinalists will be notified of their status and asked to contact the recommenders listed on the application form.  Semifinalists should request that letters be sent via e-mail to the Department of Academic Programs; the e-mail address is intern@nga.gov. The e-mail subject line must include the full name of semifinalist. Reference letters (as PDF or Word document) should be included as attachments.

February 11, 2013

Deadline for recommendations.

March 15, 2013

Finalists will be selected.Note: Should you have difficulty in securing transcripts, you may request that the records officer or registrar from each institution send the transcripts directly to the National Gallery via fax or e-mail. The fax number is (202) 842-6935, attn: Department of Academic Programs; the e-mail address is intern@nga.gov.For applicants at institutions that do not issue transcripts: send copies of comparable documents. If you have a question about what might be considered a comparable document, please contact intern@nga.gov.Please collate and send the application packet in the following order: 1) completed application form, 2) full résumé or CV, 3) a writing sample (approximately 20 pages, including footnotes or endnotes, bibliography, and images), and 4) transcripts (arranged chronologically, most recent first, if you are sending them to the Gallery directly).
Review Process
All applications will be reviewed by a selection committee composed of Gallery staff and outside specialists.
Equal Opportunity
All qualified applicants will receive consideration for an internship, fellowship, or research assistantship without regard to race, color, sex, age, national origin, religion, disability, veteran status, sexual orientation, marital status, citizenship, or any other protected status. The National Gallery of Art offers equal opportunity and treatment to all who apply and is committed to diversity.
Mailing Address
Department of Academic Programs
Division of Education
National Gallery of Art
2000B South Club Drive
Landover, MD 20785
Inquiries
Additional information about National Gallery of Art internships, curatorial fellowship, and research assistantships is available from the Department of Academic Programs by telephone, (202) 842-6257, or e-mail, intern@nga.gov.