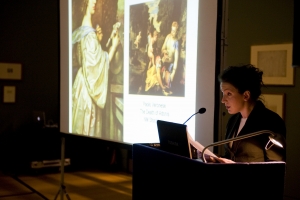 Le prochain congrès annuel de l'Association des historiens de l'art britanniques — Association of Art Historians (AAH) — se déroulera au Sainsbury Institute for Art, à l'Université East Anglia de Norwich du  9 au 11 avril 2015. Les propositions doivent être envoyées avant le 10 novembre 2014 à chaque responsable de session.
The AAH Annual conference is an established and respected, international event that provides a platform for current research and critical debate, bringing together eminent scholars and emerging voices from the disciplines of art history and visual culture.
Paper proposals must be sent to the session convenor(s). If you would like to offer a paper, please email the session convenor(s) direct, providing an abstract of a proposed paper of 30 minutes. Your paper abstract should be no more than 250 words, and include your name and institution affiliation (if any). You should receive an acknowledgement of receipt of your submission within two weeks from the session convenor(s).