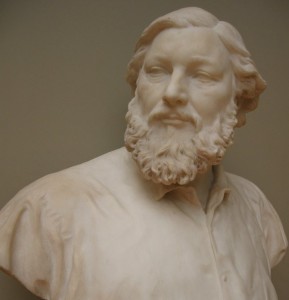 "Every nation is a lie that time and history have given    — as in  old myths or classical legends – an appearance of truth"
Mario VargasLlosa, Nationalism and Utopia, 1992.

Still, the nation as a construct seems nevertheless a fundamental reference point for traditional art history. Artifacts are often classified based on geographic criteria and the complexity and openness of political and cultural boundaries rarely discussed. At the same time, however, phenomena of exchange, communication and processes of translation are crucial for creative work. The story of globalisation is as old as the history of cultures, yet the attention to this development and those of digital networking in recent decades appears to stand in contrast to the simultaneous manifestation of nationalist-dominated views.
As a country of immigrants and a federalist state with four (linguistic) cultures, Switzerland can serve as a model case for the discussion of thetension between local tradition and global context. As is evident in recent research (Homi K. Bhabha, Thomas DaCosta Kaufmann, David Summers and others), an examination of mobility, migration and exile as basic conditions of cultural processes is more relevant than ever before.
The 84th Kunsthistorischer Studierendenkongress (KSK) would like to suggest the following topics for discussion:
– (In) voluntary migration of the work of art : What does "culture transfer" mean ?
– Political unrest : the artist in exile
– Refuges for art : Switzerland, the U.S. and elsewhere
– Artistic alienation and appropriation : problems, potential and art-historical concepts
– Difficulties of the artistic journey, settlement and change
– Travelling critics and viewers
The thematic approach is consciously global, encompasses all epochs from the Middle Ages to the present and sees art as a broad area with the goal of encouraging papers concerning not only traditional media such as painting, sculpture, and architecture, but also those concerning craft, design, film, photography and performance.
ORGANISED BY STUDENTS FOR STUDENTS : THE KSK
The KSK is an opportunity for students to gain initial experience in presenting and discussing their own work as well as in building theirown network at an art-historical conference. We invite students from all levels of study of the history of art and architecture and related disciplines to participate.
Contribution format and conference languages
Lectures from 20 to 30 minutes duration may be held in English,German, French or Italian. Passive knowledge of German is required. Ideas for alternative formats, such as workshops, panel discussions, tours, etc., are very welcome in English or German (the duration ofthese activities can vary depending on the proposal). Lodging will be provided at no cost to speakers. If possible, a portion of speakers' travel costs will be reimbursed.
Application
We welcome submissions including a synopsis of no more than one page and a brief curriculum vitae (preferably sent together as one PDF) until 31 March 2013 via email to kskzuerich@gmail.com.
Concept and Organisation
KSK Committee 2013, Art Historical Institute of the University of Zurich
For more information, please see www.ksk-zuerich.com.