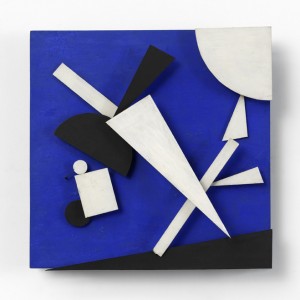 Meta-Tinguely Jean Tinguely & transformations in art and culture, 1960-present
The Museum Tinguely (1), Basel, the Métamatic Research Initiative (2) and the VU University (3), both from Amsterdam, jointly organize a three-day symposium to be held in Basel March 20 to 23, 2013. The symposium aims to bring together a group of scholars (including the visiting professors), artists and people working in the arts to further explore artistic, cultural and social issues that were at stake in Tinguely's work and related to practices during the 1960s, as well as the trajectories they have taken into the present. In this symposium, the MRI artists can present the results of their artistic research and academics can present and discuss the progress of their research.
Possible themes of panels are: Jean Tinguely's Méta-Matics: theoretical background – contexts and backgrounds Movement in / or / of the Arts Art, Media & Site in the 1960s This interdisciplinary symposium aims to explore above-mentioned topics in depth and will also consider and discuss the reception and interpretation of Tinguely's works in contemporary art. Apart from panel sessions, the keynote speakers will be Pamela M. Lee (Professor, Stanford University) and artist Thomas Hirschhorn, who will elaborate on his recent commission from the MRI foundation.
Deadline proposals: January 29, 2013. – Proposals (with a maximum of 2.500 characters) with a short CV and list of publications can be sent to: miranda.fuchs@roche.com – Proposals may be presented in English, French or German – Selected speakers are invited to present their research in a 20-25 minute talk followed by a discussion – The edited papers and conference results will be presented in a subsequent publication – Speakers' fee and travel expenses are paid 1 The Museum Tinguely, Basel, houses the world's largest collection of works by Jean Tinguely, based on the endowment made by his widow Niki de Saint Phalle. The Museum was founded in 1996 by the healthcare company Roche on the occasion of its hundredth anniversary. It is still financed entirely by Roche. In addition to the permanent retrospective of Jean Tinguely, the Museum Tinguely offers a varied and lively programme of major special exhibitions, which have been devoted to such important colleagues and contemporaries of Tinguely as Niki de Saint Phalle, Yves Klein, Robert Rauschenberg and Arman; to predecessors such as Marcel Duchamp, Kurt Schwitters and Vladimir Tatlin; and to contemporary art, chosen with a view to shedding new light on the oeuvre of Jean Tinguely. For more info visit www.tinguely.ch 2 The Métamatic Research Initiative is an Amsterdam based foundation promoting research into the live and work of artist Jean Tinguely (1925-1991). The symposium is part of the MRI project, which also includes an academic research programme with visiting professors at the VU University, Amsterdam (department Art & Culture), commissions to contemporary artist and an exhibition curated in collaboration with the Museum Tinguely to be held in Basel in the fall of 2013. For more info visit www.metamaticresearch.info. 3 Amsterdam, the capital of the Netherlands, has been a renowned cultural, scientific and commercial centre for many centuries. It was here, in 1880, that VU University Amsterdam first opened its doors to students. VU stands for 'Vrije Universiteit' which means 'Free University'. Here, 'free' refers to freedom from state and church interference. VU University Amsterdam was established in 1880 by orthodox protestants. Nowadays it aims to be inspiring, innovative and involved. Throughout the past century, the university has continued to expand. It now comprises twelve faculties and has teaching facilities for 26,000 students.
For more info visit http://www.vu.nl/en/
source : http://arthist.net/archive/4451