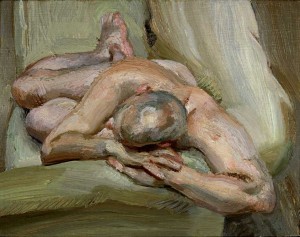 WORKSHOPS ON PSYCHOANALYSIS AND ART HISTORY
A collaboration between the Centre for Psychoanalytic Studies and the School of Philosophy and Art History at the University of Essex.
FIRST EVENT: University of Essex (Colchester) Friday April 26th.
Keynote session: Professor Margaret Iversen (University of Essex, author of Beyond Pleasure: Freud, Lacan, Barthes).
SECOND EVENT: London (venue tbc)  Friday May 24th.
THIRD EVENT : May be added, subject to demand.
Interdisciplinary crossovers between art history and psychoanalysis have a long, rich and productive history. Since Freud, many analysts have incorporated the study of visual art into their work, and art historians and theorists frequently incorporate concepts, methods and frameworks from psychoanalysis into theirs. However, while there can be no doubt that these exchanges have been incredibly fruitful, they also throw up significant methodological issues. What happens when ideas migrate from the analytic context into an artistic one and back again ? What differences are there between the analytic situation and the artistic context ? How can we incorporate modes of artistic experience into psychoanalytic frameworks ? Do psychoanalytic concepts sometimes get lost in translation ?
Despite the sheer volume of studies which have encountered these issues, it is rare that analysts and art historians come together to discuss them. This series aims to fill this gap by bringing together lecturers, practitioners and postgraduates from both disciplines who are interested in thinking around this divide. The events will be practical workshops, focussed around methodological questions in current research. Each session will include a number of short presentations (around 10 minutes) from researchers who are currently dealing with issues in either the use of visual art in the psychoanalytic context or the use of psychoanalysis in art history/theory. Rather than presenting the results of research, each presentation should open up a question for discussion, providing an opportunity to consider methodological issues with a larger group and to share skills and ideas between disciplines.
Possible issues include, but are not limited to :
The migration of concepts from psychoanalysis into the study of visual art.
The study of artists who are themselves influenced by psychoanalysis.
Similarities/differences between art and the analytic situation.
The role of the object in psychoanalytic studies of visual art.
The role of the viewer in psychoanalytic studies of visual art.
Combining psychoanalytic ideas with other forms of interpretation.
Psychoanalysis and the artist-viewer relationship.
The role of aesthetic experience in psychoanalysis.
The critique of particular studies which explore artworks psychoanalytically.
The psychoanalytic interpretation of technical processes of artistic production.
The relation between visual art and unconscious phantasy (Kleinian) or fantasy (Lacan, Zizek).
The use of psychoanalytic ideas/thinkers that have generally been overlooked in art history (e.g. Bion, Winnicott, Laplanche, Milner).
Abstracts of no more than 200 words should be sent to artandpsychoanalysis@essex.ac.uk by Friday March 15th.  For more information, please either contact organisers David Hodge,Natasha Adamou and Matt Ffytche at the above address,
or see : http://arthistoryandpsychoanalysis.wordpress.com.