2 PhD Positions in Art History/Psychology, Vienna, Universität Wien
Application deadline: Dec 29, 2011
Two PhD positions in Art History/Psychology "Time makes the difference! Uncovering the nature of aesthetic experience" (Vienna)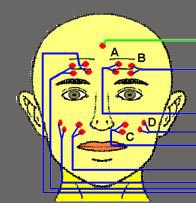 Within the WWTF funded project "Time makes the difference! Uncovering the nature of aesthetic experience" (Univ.-Prof. Dr. Helmut Leder /Univ.-Prof. Dr. Raphael Rosenberg) the Cognitive Sciences Research Platform at the University of Vienna seeks to appoint two PhD-Students to work at the Department of Art History and the Department of Psychological Basic Research.
The project is scheduled for three years and combines questions, categories and methods of art history, experimental aesthetics, art theory and psychology. The project studies the assumption that the extension in time–as an elongated perceptual experience with a pleasurable duration–is a constitutive indicator for the difference between the aesthetic experience and the common visual experience. Thus, perceivers appreciate to behold artworks longer and repeatedly, whereas in common perception longer times on stimuli lead to fast saturation, habituation and boredom. The project verifies this theory against the background of the history of aesthetic theory and determines
1. subjective and psychophysical measures of aesthetic experience (cognitive processes via eye-movements, emotional responses via facialEMG, heart rate, and electro-dermal activity),
2. the main  dimensions that influence the time course: The perceiver's previous  experience and expertise, the art work complexity, and  the context (viewing conditions in the laboratory vs. the museum).
The interdisciplinary research program is conducted by participants from the two departments (art history as well as basic research in psychology) and should lead to publications concerning the doctoral thesis in both fields.
The position offers participation in an innovative project, excellent supervision of the PhD research by experienced researchers, well equipped labs, a positive and stimulating research climate. The project is closely linked to the research platform Cognitive Sciences (http://cogsci.univie.ac.at/home/) at the University of Vienna. The project will support active participation at national and international research congresses. Participation in the teaching responsibility of one of the departments is possible.
Please send your application (only by e-mail) with attachments (pdf) including a one page letter of motivation, CV, certificates, and a specimen of writing (table of content, a chapter of your Master Thesis and if possible a copy of its evaluation, optionally publications).
Fixed-term: 3 years
Extent of employment: 30 hours/ week
Annual remuneration gross: € 26.278
Send applications no later than 29.12.2011 to:
helmut.leder@univie.ac.at and raphael.rosenberg@univie.ac.at
Requirements: Above average degree (Diploma/Master) in either art  history or psychology; interest in interdisciplinary research in
psychology of the arts; capabilities for team work; the position in psychology requires furthermore an intensive interest in the research methods described above as well as in empirical/experimental research; knowledge of programming and analysis of experiments (eg Matlab, C++ or E-Prime, SPSS) and experience with psychophysiological studies (facialEMG, eye-movement analyses) would be an advantage.
For details concerning the position, please address correspondence to Caroline Fuchs +43-1-4277-41451,  caroline.fuchs@univie.ac.at
Helmut Leder +43-1-4277-47821, helmut.leder@univie.ac.at
Raphael Rosenberg +43-1-4277-41420, raphael.rosenberg@univie.ac.at
The University of Vienna intends to increase the number of women on its faculty, particularly in high-level positions, and therefore
specifically invites applications by women. Among equally qualified applicants women will receive preferential consideration