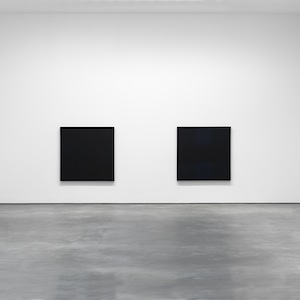 Since the 1980s, theories of visual studies in Anglo-American scholarship and Bildwissenschaft in German art history have expanded the field of potential subjects for study, building an extensive body of literature and introducing innovative methodologies and approaches.   To consider these questions and to celebrate the publication of Picturing (Terra Foundation Essays, Volume 1), the Deutsches Forum für Kunstgeschichte, Paris, and the Terra Foundation for American Art have jointly organized Rethinking Pictures: A Transatlantic Dialogue, an international conference that reflects on the differences and convergences between the intellectual traditions of visual studies and Bildwissenschaft.
Rethinking Pictures 19-20 May 2016_Program
May 19 / Terra Foundation Paris Center, 121, rue de Lille 75007 Paris, (2.30 p.m. – 6 p.m.)
Including a roundtable with Rachael Z. DeLue (Princeton University), Beate FRICKE (University of California, Berkeley), Antonio SOMAINI (Université Paris 3 –Sorbonne Nouvelle), and Ralph UBL (Universität Basel).
Directions: Metro Solferino (12), Invalides (13), and RER Musée d'Orsay (C); Metro Assemblée Nationale is closed.
May 20 / Deutsches Forum für Kunstgeschichte Paris, 45 rue des Petits-Champs 75001 Paris, (9.30 p.m. – 6 p.m.)
Including papers from André Gunthert (EHESS), Michael Leja (University of Pennsylvania), Robin Schuldenfrei (Courtauld Institute of Art) and a keynote by James Elkins (School of the Art Institute of Chicago).
Directions: Metro Palais Royal Musée du Louvre (1), Quatre Septembre (3), Pyramides (7, 14).
This program is free and open to the public. Reservations recommended but not required.
Contact : rethinkingpictures@gmail.com
PROGRAM
May 19 / Terra Foundation for American Art
(121 rue de Lille, 75007 Paris)
2.30 p.m. Welcome and Introduction
John DAVIS (Terra Foundation for American Art)
Rachael Z. DELUE (Princeton University)
3.00-4.15 p.m.
Session 1: PROPOSITIONS
Maxime BOIDY (Université Paris 8 Vincennes-Saint Denis) & Stéphane ROTH (Cité de la musique, Paris): "Striking Images: Body Politics on the Streets"
Jakub STEJSKAL (FU Berlin): "Belting and Summers on Substitution"
Moderator: Victor CLAASS (DFK Paris)
4.15 p.m.Break
4.30 – 6.00 p.m. Round Table
Rachael Z. DELUE (Princeton University), Beate FRICKE (University of California, Berkeley), Antonio SOMAINI (Université Paris 3 –Sorbonne Nouvelle), Ralph UBL (Universität Basel)
Friday May 20 / Centre allemand d'histoire de l'art
(45 rue des Petits Champs, 75001 Paris)
9.30 a.m. Welcome: Thomas KIRCHNER (DFK Paris)
9.45-11.00 a.m.
Session 2: WAYS OF PICTURING
Kristopher KERSEY (University of Richmond): "Built Images: The Mark of Japan and the Terms of the Picture"
Sebastian ZEIDLER (Yale University): "Matisse with Husserl: Rethinking the Picture in 1906"
Moderator: David PETERS CORBETT (University of East Anglia)
11.00 a.m. Break
11.15 a.m.-12.45 p.m.
Session 3: PICTURING AND PAINT
Robin SCHULDENFREI (Courtauld Institute of Art): "Exigencies of Materializing Vision in Josef Albers's Homage to a Square"
Lauren KROIZ (University of California, Berkeley): "Tactile: Ad Reinhardt and Black Paintings"
Moderator: Jennifer GREENHILL (University of Southern California)
12.45 -2.00 pm Lunch Break
2.00 – 3.15 p.m.
Session 4: VISUAL ENVIRONMENTS
Elsje VAN KESSEL (University of St Andrews): "The Forrest and the Trees: Locating Images in Early Modern 'Abundant Exhibitions' "
Michael LEJA (University of Pennsylvania): "How Did Pictures Become Image Culture?"
Moderator: Godehard JANZING (DFK Paris)
3.15 Break
3.30 -4.45 p.m.
Session 5: PICTURING AND THE LENS
Temenuga TRIFONOVA (York University, Toronto): "Still/Moving: The Photographic Image in the Post-Medium Condition"
André GUNTHERT (École des Hautes Études en Sciences Sociales): "The Silent Revolutions of Digital Images"
Moderator: Tanya SHEEHAN (Colby College and Archives of American Art Journal)
4.45 pm Break
5.00 p.m. KEYNOTE:
James ELKINS (School of the Art Institute of Chicago): "Unresolved Issues in the Conceptualization of the Image"
Moderator: Veerle Thielemans (Terra Foundation for American Art)