Appel à communication : congrès de la « Renaissance Society of America » (Philadelphie, 2–4 avril 2020)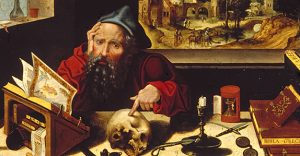 Le prochain congrès de la Renaissance Society of America (RSA) se déroulera à Philadephie du 2 au 4 avril 2020.
Les propositions de sessions sont attendues du 1er juin au 15 août 2019.
Plusieurs appels à communication sont déjà proposés sur le blog de la RSA dont des sessions portant sur :
– Art et artistes au Quattrocento à Venise – Géants et nains dans l'Europe de la Renaissance – La nymphe Echo à la Renaissance
Les informations sur le calendrier et la tenue du congrès sont disponibles à l'adresse suivante : https://www.rsa.org/page/2020Philadelphia.
Des bourses de voyage sont délivrés aux intervenants venant . . . → En lire plus
Copiez-collez cette URL dans votre site WordPress pour l'inclure
Copiez-collez ce code sur votre site pour l'y intégrer