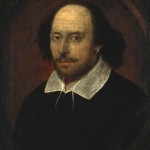 Postdoc fellowships on the subject of Danish-British portraiture National Portrait Gallery, LondonHM Queen Margrethe II's distinguished postdoc fellowships on the subject of Danish-British portraiture
Application deadline: Nov 1, 2015HM Queen Margrethe II's distinguished postdoc fellowships on the subject of Danish-British portraiture
The National Portrait Gallery houses a unique collection of all forms of portraiture of the people who have made or are currently contributing to British history and culture; the collection is the most comprehensive of its kind in the world. With around 2 million visitors each year and a strong national and international presence through touring exhibitions and special projects, the Gallery is one of the country's most important and popular galleries.
Full-time 40 hours per week £30,000 per annum April/May 2016 until April/May 2018 The Museum of National History at Frederiksborg is Denmark's national portrait gallery with a collection of more than 10,000 portraits that spans from the Renaissance to the present. The Museum is the center for information on Danish iconography, and using its detailed collection records and archival resources, offers and supports research into the national, cultural, and artistic aspects of portraiture. In the coming years, the Museum intends to encourage research on the subject of portraiture in interdisciplinary and transnational environments with the aim of:
– Gaining new perspectives on the oeuvres of the individual artists involved.
– Developing an understanding of their transnational inspiration and influences.
– Carrying out comprehensive research in the archives of the countries in which the artists have worked and where their portraits have been located.
With this initiative in mind, the Museum has established a research partnership with the National Portrait Gallery in London, and with the generous support of the Carlsberg Foundation, is pleased to offer two postdoctoral fellowships to a British scholar and a Danish scholar to undertake research on the subject of Danish-British portraiture. The fellowships will run in tandem and will be based respectively at The Museum of National History at Frederiksborg and at The National Portrait Gallery in London. For more details about the fellowship based in Frederiksborg please visit the Carlsberg Foundation website: www.carlsbergfondet.dk/specific_proposal Applications are now invited for the fellowship based at the National Portrait Gallery, London. Full details of the fellowship and all other employment opportunities at the Gallery can be viewed at our website www.npg.org.uk/jobs or requested by e-mailing: personnel@npg.org.uk. Closing date for returned applications is 9.00am on 1 November 2015. Interviews will be held on Friday 4 December 2015. Please indicate on your form if you will be unable to make this particular date. The Gallery is committed to equality and is a member of the Employers' Forum on Disability, Race for Opportunity and the Equality Exchange.