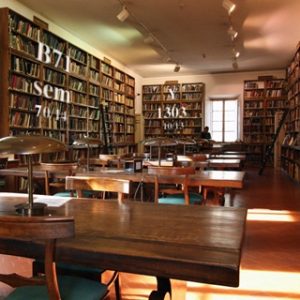 Doctoral Position, Kunsthistorisches Institut in Florenz
Florence, Kunsthistorisches Institut in Florenz – Max-Planck-Institut, 01.09.2020 Application deadline: May 15, 2020
The Kunsthistorisches Institut in Florenz – Max-Planck-Institut – Department Alessandro Nova – is pleased to announce a call for applications for a Doctoral Position.
Starting on 01 September 2020 or at the earliest possible date, the position is offered for one year. We are looking for an excellent candidate with passive German language skills and a PhD project that focuses on the art of the Early Modern Period.
Salary and benefits will be determined according to a German or Italian contract, which is subject to German or Italian tax and social security law.
. . . → En lire plus