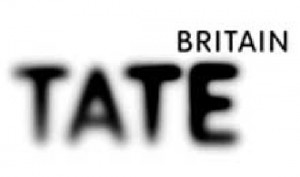 Tate Britain, London, November 6 – 07, 2012
Registration deadline: Oct 26, 2012
New Perspectives on the Romantic Period
A student-led conference in association with the Tate Research Centre: British Romantic Art
The Tate Research Centre: British Romantic Art aims to promote research on British art from around 1770 to 1850. Tate's collection of watercolours and drawings, and major holdings of the work of William Blake and John Constable is among the greatest in the world. With a special focus on Blake, Constable and Turner, the Centre offers a programme of events and  activities aimed at encouraging research on these artists and on the Romantic era as a whole, as well as the legacy of Romantic art and culture in Britain and around the world.
This two-day conference, organised by PhD students in collaboration with Tate, will feature papers by British and international post-graduates working on the Romantic period with contributions focusing on British art and visual culture of the period c.1770–1850.
Papers will offer new perspectives on the iconic artists of the Romantic period: Turner, Constable, Blake, David Wilkie, Edwin Landseer, John Sell Cotman, John Martin, James Barry and Benjamin Robert Haydon, all of whom are represented in the Tate collection. Themes under discussion in the conference will include the material concerns of artists, examining the use of different media artists' multidisciplinary interests and approaches, and their self-representation and identity, as well as landscape and travel, political and religious themes, and cross-period connections.
The conference will make use of Tate Britain's resources, with the chance to get up close to works in the collection and see items that are rarely shown in public.
Attendance to the conference is free and open to current students.
Places are limited, so please book early to secure a place: newperspectives@tate.org.uk
Conference blog: britishromanticart.tumblr.com
Join the Twitter conversation at: #britishromanticart
Programme
6 November 2012: 11.30-18.00, Tate Britain (Manton Studio)
Session 1: Travel and Romantic journey
•    Sarah Moulden, Cotman in Yorkshire: Patronage, Pencil, Resistance
•    Aneta Lipska, Word-painting and 19th century aesthetic discourses in Marguerite  Blessington's Journals
Session 2: Turner's multidisciplinary practice
•    Marion Martin, Mingling voices: Turner's early exhibited works
•    Christine Lai, 'Perpetual Revolution': J. M. W. Turner & Romantic Architecture
Session 3: Prints
•    Hayley Flynn (née Morris), Landscape in Blake: the Job Illustrations
•    Esther Chadwick, Experiments in Liberty: Barry's Phoenix and late-18th-century artists' prints in Britain
Session 4: Iconography of space and place
•    Vivien Estelle Williams, The bagpipe as a national identifier: English v. Scottish Romantic portrayals
•    Jordan Mearns, Romancing the Past: Mary, Queen of Scots and Sentimental Historiography in Late Eighteenth-Century British History Painting
•  María Egea García, Artists' Studios in English Painting: 1770-1850
7 November 2012: 10.00-16.00, Tate Britain (Manton Studio)
Session 5: Material matters
•    Sarah Gould, The Paradigm of texture in the works of Constable and Turner: redefining matter
•    Alice Coombs, Glass and Paper: Manufacturing Experience in John Martin's 'The Last Judgement', 'The Great Day of His Wrath' and 'The Plains of Heaven'
•    Gabriella Szalay, Material Matters: Jan van Eyck in the Age of Romanticism
Session 6: The body
•    Thomas Ardill, Healing Miracles in British Art, c.1812-1823
•    Cora Gilroy-Ware, Turner's Reclining Venus, 1828
Session 7: Romantic legacy
•    Lee Hallman, Frank Auerbach, Leon Kossoff and the Legacy of British Romanticism
•    Shannon Rollins, Anachronism as Aesthetic: Steampunk and J.M.W. Turner
•    Laura Kuch, The Seed of Romanticism: In Search of the Blue Flower: Exploring the relevance of the German Romantics' ideas in artistic creation today – An artist's (re)search