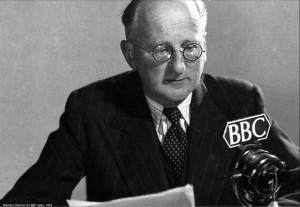 Architectural Criticism between Public Debate and Autonomous Discipline. First International Workshop of the Research Project Mapping.Crit.Arch:
Architectural criticism XXth and XXIst centuries, a cartography/ La Critique architecturale, XXe et XXIe siècles: une cartographie
Monday, January 18th, 2016,
Université Rennes 2, B 332, 9.30-18.00
9.45 Introduction (Hélène Jannière, Université Rennes 2, Coordinator of the Mapping.Crit.Arch ANR Research Project)
Emerging Forms of Criticism
10.00 Carlo MENON, The Bartlett School of Architecture, London, Four magazines on Architectural Criticism 2005-2010: a Perspective from 2015
10.30 Marcela Garcia MARTINEZ, University of Geneva, Architectural centers: Mediation is the new Criticism
11.00 Coffee break
Boundaries of Criticism
11.15 Dirk VAN DE VIJVER, Associate professor, Department of History of Art, Utrecht University: Mapping the reception of Victor Horta: the blurring boundaries of architectural criticism, theory and history
11.45 Rute FIGUEIREDO, gta/D-ARCH/ETH Zurich, Director of the Site of Discourse Research Project (Lisbon University): Fixing boundaries. Architecture and criticism at the onset of the 20th century
12.15 Discussion
13.00 Lunch
Architectural Journalism and Campaigns
14.30 Jim Njoo, Associate Professor, École d'architecture de Paris-La Villette, TU Delft Department of Architecture: Dialogic Criticism Cedric Price's Design Columns 1975-1999
15.00 Erdem ERTEN, Associate Professor, Izmir Institute of Technology Department of Architecture: Mobilizing the Nation via Architectural Criticism : The Architectural Review « Outrage » and « Counterattack »
15.30 Coffee break
Controversies and Public Debate: Mobilizing the Public
15.45 Leah HSIAO, Department of Art History, University of York, The Battle of the Pyramid: architectural criticism on I.M Pei's Louvre Pyramid
16.15 Kristen GAGNON, Azrieli School of Architecture & Urbanism, Carleton University: Architecture Criticism vs. the Public : 'Mirvish+Gehry Toronto' A Case Study
16.45 Discussion
17.30 Rute FIGUEIREDO, Presentation of the Site of Discourse Research Project (Universidade Nova de Lisboa, Faculdade de Ciências Sociais e Humanas, Instituto de História da Arte).
18.00 Conclusions
Tuesday, January 19th, 2016, Archives de la critique d'art, Rennes
Twentieth Century American Art and Architecture Criticism. New Paradigms and Cultural Transfers.
Terra Foundation for American Art
9.30 Presentation of Les Archives de la Critique d'art by Jean-Marc Poinsot (President) and Nathalie Boulouch (Director)
10.30 Lecture: Martin HARTUNG, gta/D-ARCH/ETH Zurich, Columbia University: Architectural Criticism on the Art Market: An American Debate, 1975-1985.
11.15 Coffee Break
11.30 Lecture: Louis MARTIN, Professor, Department of Art History, Université du Québec à Montréal, Uqam. American Debates around the Autonomy of Critique in Architecture, 1990-2004
12.15. Discussion
Scientific Committee Mapping.Crit.Arch
Nathalie Boulouch (Université Rennes 2 and Archives de la critique d'art),
Anne Hultzsch (Bartlett School London and OCCAS, Oslo University),
Hélène Jannière (Université Rennes 2).
Giovanni Leoni (Università di Bologna)
Paolo Scrivano (Xi'an Jiaotong-Liverpool University),
Laurent Stalder (ETH Zurich),
Suzanne Stephens (Barnard College, Columbia University),
Alice Thomine-Berrada (Musée d'Orsay, Paris)
Organization:
EA 1279, Histoire et critique des arts
Nicolas Bisensang
Guillemette Chéneau-Deysine
Hélène Jannière
Eléonore Muhidine
Contact:
Hélène Jannière, Professeur, Université Rennes 2: helene.janniere@univ-rennes2.fr
Eléonore Muhidine mappingcritarch.emuhidine@gmail.com
Monday, January 18th, 2016
Université Rennes 2, Campus Villejean, B 332, 3rd floor.
Tuesday, January 19th, 2016
Archives de la critique d'art
4 allée Marie Berhaut, Bât. B
35000 Rennes, France
http://www.archivesdelacritiquedart.org/informations_pratiques/adresse.htmlVenues
Université Rennes 2. Département d'Histoire de l'Art et Archéologie. Archives de la critique d'art.
(ANR-14-CE31-0019-01)