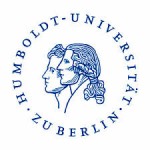 Postdoctoral research fellow, Berlin Application deadline: Feb 6, 2015 Postdoctoral research fellow/Wissenschaftliche/r Mitarbeiter/in, Exzellenzcluster Bild Wissen Gestaltung, Berlin, 01.04. – 31.03.2017 (German version below)
Place of Employment: Exzellenzcluster Bild Wissen Gestaltung Responsibilities: The position is situated in the base project "Mobile Objects". "Mobile Objects" is a joint cooperation between the Humboldt-Universität zu Berlin Department of History, the Humboldt-Universität Collections, the Ibero-American Institute and the Museum for Naturkunde Berlin and addresses shifting conceptsand conditions of object mobility. Research for the "Cluster of Excellence" in the base project "Mobile Objects", in particular development and execution of a case study centering on the topic "Object mobility. The exhibition boom and the international circulation of museum objects in the 1970s"; participation in the "Cluster of Excellence", as well as coordinating responsibilities in the base project; additional scientific research work. For a full description of the section and of the base project, please refer to: https://www.interdisciplinary-laboratory.hu-berlin.de/en/base-projects/mobile-objects.
Requirements: completed academic education and Ph.D. in one of the following disciplines: History of Science, Art History, History, Literary and Cultural Studies, Media Studies, Ethnology, Sociology, Science Studies; knowledge of discussions and literature on material culture; excellent English language skills (verbal and written); work experience in an interdisciplinary research context is considered an advantage; strong team and communication skills Application Deadline: 06.02.2015 Please send your application within quoting the reference number, to: Humboldt-Universität zu Berlin, Exzellenzcluster Bild Wissen Gestaltung, Frau Prof. te Heesen, Unter den Linden 6, 10099 Berlin, Germany preferably in electronic form and as a PDF-file to bwg.bewerbungen@hu-berlin.de (Your application must include the usual documents and an abstract on the topic described above – max. 250-300 words). Since we will not return your documents, please submit copies in the application only. To ensure equality, we specifically welcome applications from qualified women. Severely disabled applicants with equivalent qualifications will be given preferential consideration. Applicants with an immigration background are specifically encouraged to apply.