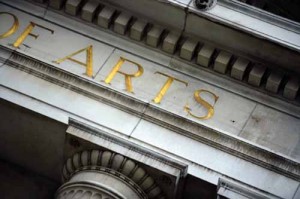 The University of Manchester is offering a number of awards to which individuals wishing to work on PhD topics related to French Studies are encouraged to apply. French Studies at Manchester achieved one of the best scores for its field in the most recent Research Assessment Exercise. Our research is strongly interdisciplinary, and we run a thriving Centre for Research in the Visual Cultures of the French-Speaking World (CRIVCOF). PhD students at Manchester are supported by a dynamic research culture and excellent opportunities for research training (http://www.artsmethods.manchester.ac.uk/).
We offer expert PhD supervision across a wide range of areas, including:
For further information on individual colleagues' research interests and publications, visit: http://staffprofiles.humanities.manchester.ac.uk/StaffList.aspx?ou=I4042.
The two main sources of funding, which comprise a fee-bursary and a maintenance grant, are AHRC awards and the University-funded President's Doctoral Scholar Awards.
1. AHRC awards
Awards from the Arts and Humanities Research Council (AHRC) are competitive and provide payment of tuition fees and a maintenance stipend for UK students, and tuition fees (and a maintenance stipend, subject to eligibility criteria) for EU students. The closing date for AHRC applications is Friday 2 March 2012.
2.  President's Doctoral Scholar Awards
The University of Manchester has launched a new 2.5m investment in PhD training with the creation of the President's Doctoral Scholar Awards. These awards are open to all new PhD students from all nationalities and research areas. The award covers tuition fees (home/EU or international, as appropriate) and the equivalent of the research council stipend (£13,590 in 2011-12). A completed funding application form should be submitted by Friday 2 March 2012 at the latest.
To ensure that you are holding an offer of a place by the funding closing date, please submit your online application for a place on the PhD programme no later than Wednesday 15 February 2012.
For funding information and guidelines about how to apply, please visit: http://www.llc.manchester.ac.uk/postgraduate/funding/
For informal inquiries about the academic side of the application process, please contact: Professor Dee Reynolds (dee.reynolds@manchester.ac.uk)
For questions about the administrative side of the application process, please contact: Ms Rachel Corbishley (Rachel.Corbishley@manchester.ac.uk)