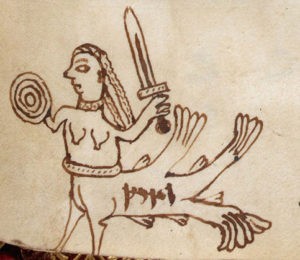 This is a Call for Papers for a three-day conference on the theme of 'Gender and Place, Space, and Liminalities' hosted by the long-running Gender and Medieval Studies Conference Series . This year our venue is Canterbury Christ Church University which is on the site of St Augustine's Abbey (founded in 613) close to Canterbury Cathedral.
We are looking for papers that explore the relationships between gender and medieval geographical, cultural, social, spatial, and imagined locations – as well as those which explore aspects of gender and liminalities. In viewing the materiality of place and space through the lens of gender, we wish to encourage both cross- and trans-disciplinary discourses concerning how gender is rendered stable and unstable via networks, objects (relics for example), individuals, communities, and exchanges in the Middle Ages. Proposals are now being accepted for 20 minute papers and 90 minute panel sessions. Topics to consider may include, but are not limited to:
Gender and the politics of medieval architectural spaces

Methodologies and meanings of gender and liminalities

Gendered networks

Queer spaces

Thresholds, boundary-breaking and boundary-stepping

Materiality of sites and gender

Questioning gender roles in places of production, commerce, shopping, and patronage

Gendered and transgendered liminal spaces in medieval books as objects and as literature

The role of space and place in gendered activities and behaviours

Gendering in medieval performance, music, drama, rituals, pilgrimage, and processions

Gendered network

Places of crime and punishment
The conference will employ a range of formats: three keynote lectures, a practitioner-led drama workshop, round-tables, and panel sessions. There will be opportunities to explore Canterbury's unique standing archaeology and attend Cathedral Evensong (the modern equivalent of the medieval monastic office of Compline).
Papers from postgraduate and early career scholars are welcome and reduced conference rates are available. We welcome scholars from a range of disciplines, including history, literature, art history, archaeology and drama.
The conference is supported by a small travel fund, the Kate Westoby Fund. Students and unwaged scholars are invited to apply to the fund up to one month after they have attended the conference. The fund can only pay UK travel expenses. Available funds are limited and divided between all applicants and it is often not possible to pay claims in full. Because of prohibitive bank charges on international payments, claims can only be paid into UK bank accounts. For further inquiries about the fund please contact the treasurer Dr Isabel Davis (i.davis@bbk.ac.uk).
Please email proposals of no more than 300 words to organiser Diane Heath at diane.heath@canterbury.ac.uk by 7th September 2016 . All queries should also be directed to this address. Please also include biographical information detailing your name, research area, institution and level of study (if applicable).
Further details will be available on the conference website.