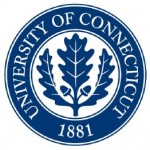 November 1-3, 2013
University of Connecticut, Storrs
We are at the point of an epistemological turn. How do we gain, analyze, and disseminate knowledge? How is knowledge curated and archived? How do Western notions of creativity, imagination, and production evolve and change in a global multi-media environment? These
and other questions are at the forefront of humanistic endeavors in the digital age and at this symposium, with a focus on the work of Vilém Flusser (1920-1991). Flusser addressed these questions in his wide-ranging texts, engaging a variety of fields in this debate. It is the task of the humanities to engage other fields of inquiry as well as the public and industry, and, most importantly, contribute to the shaping of new knowledges that are not accessible only in print and
linear forms. Flusser enthusiastically participated in this process. Time and again, media determine our situation, to quote Friedrich Kittler: it is upon the humanities to question this situation; think about new balances and fissures; and generate ideas and suggestions for the coexistence of different forms of knowledge and thought. How are artists and humanists challenged and involved in this creative process?
An interdisciplinary, indeed, anti-territorial thinker, Flusser investigated the natural sciences, literature, culture, history, art, and media, considering how we pose the questions that continue to
present us with new areas of inquiry. As a media theorist, he is just as often cited as other pivotal 20th-century thinkers such as Walter Benjamin or Marshall McLuhan. As a commentator on art, he is frequently credited with contributing to the 'scenes' in bio- or genetic art and
to work in video and multi-media.  Ultimately, as a Jew — who fled Prague in 1939, was forced into a new culture in Brazil, and left again for France in the early seventies — he contributed to hotly debated matters such as history after Auschwitz, migration, Diaspora, and cultural identity.
The symposium ReMEDIAting Flusser brings together scholars in media studies, literature, art and cultural studies and international Flusser specialists to dialogue about Flusser's work, his philosophy and approaches, and to engage each other in discussions on the arts and humanities in a digital age. Importantly, this symposium seeks to take Flusser scholarship and the representation of Flusser's work one step further: for three days, participants will work collaboratively to create a script to remediate Flusser's main ideas and concepts for an online publication. As such, the symposium – in form and content – will present an entirely novel approach to present research on Flusser while applying Flusser's own methods to the exploration and dissemination of knowledge and ideas.
Papers/Presentations (20 minutes) to be delivered in 6 morning workshops may address the following:
–    media epistemology
–    aesthetics and perception
–    visualization, digitization, gamification of humanistic concepts
–    specific Flusser texts
–    digital humanities
–    media convergences
–    any of the key concepts listed on the symposium website
Please submit a 250-word abstract to anke.finger@uconn.edu by September 1st, 2013. Graduate students and early career scholars are especially encouraged to participate.
The symposium is organized in collaboration with the University of Connecticut's new Digital Media Center and the Dept. of Digital Media and Design (http://dmc.uconn.edu/).