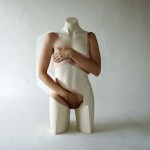 Kritische berichte Issue 4, 2016
Gender 2.0
New Ideas on "Gender" in the Arts and Cultural Studies
Call for Papers
Edited by Änne Söll and Linda Hentschel
"Has gender become the latest currency on the neo-liberal market of opportunities?" one might ask, echoing the words of Anne Fleig. Has the term "gender" meanwhile forfeited its potential to advance the critical analysis of power relations? Or is it still in all its complexity a useful filter through which to critically review (and tackle) issues of gender attribution and the construction of identity? How are we facing up to the increasingly widespread "anti-genderism" (Sabine Hark)? What role does "gender" play in general today in research in the arts and in cultural studies? And what are the specific implications of gender studies in these two fields? How can reflections on visual regimes better take account of the intersectionality of "gender" and "race"? Issue 4 of kritische berichte intends to explore these pressing questions. By first taking stock of the current situation and its historical background, it lays the groundwork for discussion of the future of the "gender" concept in visual culture. How is the discourse on questions of gender, identity and sexual orientation likely to develop? How does the established discipline of art history approach the theories formulated of late in queer studies, masculinity studies, transgender studies and postcolonial studies? What role do gender-bashing, and anti-feminist or racist "shit-storms" play in all this? Can a backlash against liberation movements and emancipatory concepts be noted also in the arts and cultural studies fields? Are we witnessing a return in academia to "business as usual"? What impact does the increasingly rigorous economisation of the arts and the cultural sector have on gender research in the arts and in cultural studies? How is the history of feminist art now being (re)written? Which new discursive approaches and analytical categories can be noted in queer studies, masculinity studies, and transsexuality studies? How do these relate to the concept of "gender" and how do they confront visual phenomena?
The journal aims to review the state of gender studies by examining not only academic research but also current trends in the art world. For instance, several major exhibitions launched in 2015 – "Storm Women" at the Schirn and "Boom She Boom" at the MMK, both in Frankfurt Main; "Empathy and Abstraction. Modernist Women in Germany" at the Kunsthalle Bielefeld; and "The Feminist Avant-Garde of the 1970s. Works from the SAMMLUNG VERBUND, Vienna" at the Hamburger Kunsthalle – very clearly attest German art institutions' belief that raising the profile of women artists is a passport to success and broad public approval. However, this textbook response to demands of the second feminist wave of the 1970s as well as to Linda Nochlin's renowned inquiry: "Why have there been no great women artists?" means women respectively their artworks continue to be integrated in the still male-defined art canon while the thornier aspects of the complex issue of "women's art" remain seriously neglected. It demonstrates that so-called feminist women's studies no longer figures as an "object of loathing" (Siegrid Nieberle) but rather – once divested of its more challenging aspects – as a lucrative crowd-puller in the exhibition business. One finds oneself asking, what are the alternatives to exhibitions of this sort? What contrary positions do projects such as "Re.Act Feminism" adopt in their endeavour to assure an intergenerational and historically accurate historiography of performance art with contemporary relevance? How is the latest gender research reflected, if at all, in institutional exhibition concepts? Which new models could be developed?
Regarding art production itself, we must inquire how contemporary artists deal with the currently controversial discussions of "gender". What responses can be found to the diverse range of "feminisms" resp. to feminist criticism of the neoliberal marketing of gender identities (Laurie Penny)? How does feminist emancipatory art look against the backdrop of neoliberal western society?What role does the body resp. the optimisation of the body play in all of this, in various women artists' work? What role do gender and sexual identity play in relation to "race"? What role falls to the reception of "eco-feminism" in artworks that address issues of sustainability resp. of wastefulness? To cite just one example, how might one describe the performances given by Stefanie Seibold and Teresa Maria Díaz Nerío in 2011, on the subject of early feminist performance art? And what is their relation to patently political actions, such as those of the FEMEN group or SlutWalk movement?
We are seeking contributions from the arts/ cultural studies fields, as well as from other disciplines that confront visual phenomena in relation to the issues outlined above. Contributions should be of a
theoretical nature and/or address visual phenomena in the broad sense of the term.
Please send BY EMAIL
—    an abstract (max. 3.000 characters incl. spaces)
—    a C.V (max. 1 A4-page), incl.  a selection of publications
to: aenne.soell@rub.de and linda.hentschel@uni-mainz.de
Deadline: 18th of March 2016
Applicants will receive notification by 31st of March 2016
The complete contribution – of max. 25.000 characters incl. spaces and containing no more than three b/w images – should reach us by 30 June 2016.