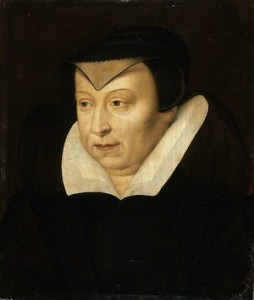 The field of cross-cultural studies represents a fertile area of investigation for early modern art historians. Recent scholarship has examined artistic exchange across cultures through trade, diplomacy and theft, the movement of artists across borders and oceans, and the cross-cultural appropriation of images and objects. Yet, the roles of women in these exchanges remain under-examined. This session examines the contribution of women as agents and promoters of inter-cultural exchange and explores the place of early modern women in the growing field of cross-cultural studies.
Like their male counterparts, early modern women traveled throughout Europe and abroad. As they moved to other parts of the world, these women brought their skills, experiences, and ideas concerning art with them. Women commissioned works of art across borders and purchased objects from all over the world, contributing to the creation of the international art market. As artists, patrons, and buyers women facilitated and maintained artistic links across cultures.
We seek papers that analyze the role of women in producing, patronizing, or viewing art and other visual media across national and cultural boundaries during the early modern period. We especially welcome papers that investigate the middle and far East, South America, and Africa, or contact between Europe and these cultures. Topics may include, but are not limited to:
Women as traveling artists or patrons
Women creating for or purchasing art in the international market
Women as beholders or users of inter-cultural objects
Female artists, patrons or buyers working in a country other than that of their birth
Please send an abstract of 250 words and a brief CV to Maria Maurer at maria-maurer@utulsa.edu by Friday, April 8th, 2016.

Crossing Boundaries: Early Modern Women and the Arts Abroad

Session de la College Art Association annual Conference (CAA), sponsorisée par la Society for the Study of Early Modern Women.
New York, 15–18 février 2017