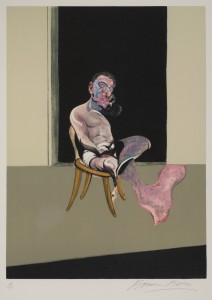 Both Gilles Deleuze and Michel Foucault were intensely engaged with aspects of the body. In particular, their critical drafts of aesthetics as much as their political thinking are based on conceptions of the body and corporeality.
Deleuze's body is flexible, fleshy and abstract at the same time. Following Spinoza, in asking what the body can do, he unfolds his theory of becoming, becoming animal, becoming other. The potentiality of the body is revealed here as being in a state of nomadism and constant transformation. Together with Guattari he develops the concept of the "Body without Organs", as an event through which hierarchies and codes are dissolved.
Foucault first of all attends to the body within his analytical investigations of power relations. In his late works and under the heading of an "Aesthetics of Existence" he reformulates his thematic constellation between subject, truth and power. In the context of his reception of antique technologies of the self, the materiality of the bodily comes to the fore and leads to a revision of thinking alterity.
The aim of this interdisciplinary conference is to examine the significance of the body in Deleuze's and Foucault's works. This is particularly relevant in view of the intellectual exchange between the two philosophers. Specifically this event provides the possibility of tracing connections and contrasts between the two thinkers' conceptions of the bodily and thereby complement the existing reception.
Contributions : We invite abstracts for 20 min presentations in German or English (max 300 words) that engage with these aspects from the perspectives of philosophy, art history, literary studies or adjacent areas of research.

Topics may include but are not limited to:
– Aesthetics of the body
– Materiality
– New Materialism
– Body and Identity
– Body and Subject/ivity
– Politics of the body
– Comparative analysis of particular aspects in Deleuze's or Foucault's conceptions
– Influences from philosophy and the history of science on the concepts of the body in Deleuze and Foucault
– Artistic positions and the bodily in Deleuze's and Foucault's writings
– Feminist and other discourses continuing discussions in Deleuze and Foucault
Please send your abstracts together with a short CV to :
Katharina D. Martin (k.d.martin@uni-muenster.de)
Ann-Cathrin Drews (acdrews@gmx.de).
Deadline is 15th September 2013. Speakers will be informed by 8th October 2013. A publication of the contributions is planned for 2014. Grants for travel expenses and accommodation will be covered for invited speakers.